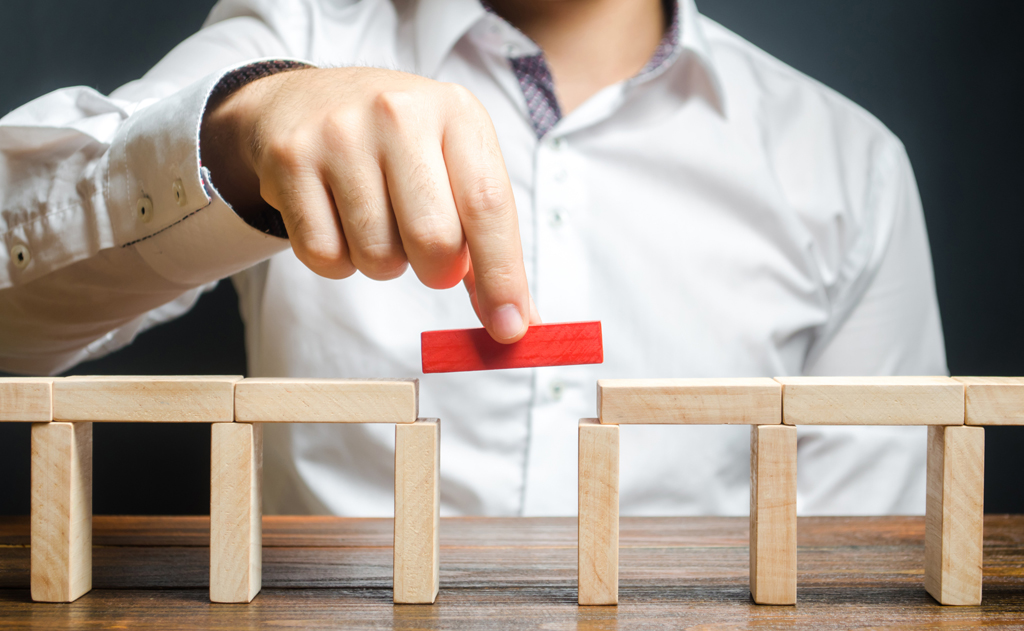 Cloud-based tools can equip more of your workforce to build applications but can business developers and other non-programmer roles really step in to meet the demand for faster application delivery?
Collecting, sharing and storing information is essential for any business and many businesses use relatively inexpensive tools such as Microsoft Excel and Microsoft Access to help store and track inventory, contacts, business processes or just about any kind of information.
While Microsoft Excel and Microsoft Access are powerful tools, they can also become a barrier to effective processes as your business grows and your operations become more complex. What starts very simply with someone needing a place to store data oftentimes becomes error-prone and cumbersome to share as needs widen.
To make sure that an organisation is doing as well as it potentially can be, businesses constantly re-evaluate, improve, and sometimes even completely re-work processes to improve productivity, customer satisfaction and sales. Cloud-based tools are increasingly providing solutions to help you do these jobs more efficiently, safely and with strong compliance but confusion still abounds about how to fully realise the benefits of these solutions.
You might, for example, use cloud-based tools such as using Xero for accounting or Zendesk for customer support or even create your own custom 'apps' in the cloud using SharePoint and Power Platform.
The adoption of cloud-based tools is often constrained by the perceived relevance to the organisation and by having to learn something new – it is notable that despite advances in cloud-based tools, the most widely employed application among business users other than Microsoft Word is a spreadsheet.
SharePoint is one such tool where the perceived relevance to an organisation may be skewed because SharePoint is often only promoted as a place to store, organise and share documents and this simple description undersells much of the potential of this scalable, flexible business tool.
SharePoint can of course help with document management, be the company's intranet and a place to search and find content but it can also be the workhorse for new applications – allowing for data to be stored in a single location, unlocking its value to new audiences and new modes of interaction.
Lists are commonly used to store data in SharePoint. A list is simply a collection of data – like a database or spreadsheet and can include columns for many types of information including numbers, text, dates and even images. Unlike a spreadsheet however, data is hosted in a centralised, protected space accessible securely by anyone you choose and on any device.
If you need, for example, to put your inventory on SharePoint then easy-to-follow tutorials from Microsoft can get you up and running quickly.
Need help? Get a head start with one-on-one advice, set-up and support from Office How®.
A SharePoint list is an effective and very simple type of information system however business information systems can range from the very simple to the extremely complex and, subject to the dynamics of your organisation, your system may automatically order parts for an inventory, monitor future corporate profits or post credit cards sales to customer accounts.
Power Automate and Power Apps are two 'low code' features of Microsoft 365 Power Platform that allow you to turn SharePoint lists into business apps and manage processes across connected data.
No-code and low-code solutions are tools that you can equip more of your workforce with to build business, web and mobile applications. Using Microsoft 365 Forms for example, you can create surveys, quizzes, polls and feedback forms quite easily without writing any code.
Although being widely embraced as organisations look to accelerate digital business transformation initiatives, these tools are often over-egged as a panacea that enables anyone to build complex business applications. "The reality is that low-code tools risk the same fate as many of their forebears including failure due to poor planning, inadequate resources and expertise," says David Grover, Director at Office How. "Anyone who's seen their HR or finance manager struggle with the finer nuances of Power Platform, for example, will know what I mean."
Industry experts agree that these solutions are driving the future of rapid application development but in many ways the IT industry has run away with the idea that business developers and other non-programmer roles are able to step in to meet the demand for faster application delivery.
"What we're actually seeing on the ground is that, for many, the impetus to deviate from their day job and acquire completely new skills to create new business applications – maybe only once – just isn't there," says David.
To achieve success, companies should adopt a hybrid approach to using cloud-based tools, using both citizen developers and seasoned experts interchangeably. As such, an in-house or outsourced Cloud team is essential for any business serious about using more rapid, easy, and less costly ways to stay ahead of the competition.
Office How® is a UK-based certified Microsoft Cloud Solutions Provider who work with various customers day in and day out, providing access to essential skills including:
✓ Microsoft 365 / SharePoint / Power Platform / Azure
✓ Microsoft SQL Server Databases
✓ Microsoft 365 Programming / Integration / Automation
✓ Websites / APIs
The benefits of a Microsoft 365 support plan from Office How include:
✓ Short-term access to essential skills
✓ Scale work up or down, as needed
✓ Great for project-based tasks
✓ Predictable cost
✓ Friendly and experienced team
Office How® has enabled many organisations to transform their existing IT landscape and fully realise the benefits of improved productivity, customer satisfaction and sales.
If our services are of interest and you would like to arrange an informal and strictly obligation-free exploratory chat, then please get in touch.